The Dirty Dozen – 12 Things to Ask When Buying a Leasehold
Andrew Burrows
How long is left on the lease?
How much is the ground rent?
Is there a ground rent review clause?
How often is the rent reviewed?
When is the next review?
How much is the service charge?
Are there any major expenditures coming up?
Is there a sinking or a reserve fund?
What consents do I need?
What are the administrator's fees?
Are event fees payable?
Is the lease acceptable to mortgage lenders?
Buying a leasehold can be a complex process, and having questions is perfectly normal. Luckily for you, we have compiled this comprehensive guide on all things leasehold. Here we answer, in detail, 12 key questions that people might have when entering into this process. If you get to the end of this piece and still have questions, we are just a short phonecall or email away. However, the chances are you'll find exactly what you're looking for right here…
How long is left on the lease?
During the process of buying a leasehold, you buy the right to possess the property for the remainder of the term of the lease. When drawn up in the past, leases have been anything between 99 years and 999 years. Obviously, as the years go by, the term reduces.
The law allows you to require that the landlord extends the lease once you have owned the property for two years, but the cost of that lease extension goes up dramatically once the term of the lease is less than 80 years. For this reason, some mortgage lenders want there to be as much as 90 years left to run so that you have time to extend the lease before the costs go up.
How much is the ground rent?
Ground rent is the amount that the lease says you have to pay to the landlord every year – for nothing. Yes, you do not get anything in return for ground rent other than to be able to say that you have complied with the requirements of the lease. If you fail to pay the ground rent then the law allows the landlord to take you to court, so you need to know that you can afford it and should always pay it if there is a dispute over the rent. You can claim it back later if you win the dispute.
Ground rent can be anything from a peppercorn (basically a nominal value so you do not actually pay anything) to many thousands of pounds, and it can go up further.
Is there a ground rent review clause?
You need to ask your property lawyer whether there is a rent review clause and how that operates. If there is a calculation, you should run the calculation for at least 50 years to see what the payment would look like. There have been some badly-worded rent review clauses that have resulted in ground rents in the region of millions of pounds.
How often is the rent reviewed?
Most lenders require that the rent is not reviewed more often than every 20 years, so you need to check that your lease will comply with that.
When is the next review?
It may say that rent is reviewed every 20 years, but you need to know from when. Some lease start dates are well before the actual date of the lease, because the builder might start all their leases on the same date within an estate. If you are buying a leasehold that is one of the last plots to be sold on the estate then the lease may already have been running for several years, so you may find that your rent is reviewed or your lease will become 'short' much sooner than you would think.
How much is the service charge?
Service charges are the contribution by the property owners towards the maintenance of the shared areas and amenities. These vary hugely depending on how big the communal areas are and the type of shared amenities. You can imagine that if you have access to a marina or leisure facilities then these can be very high, whereas if you have a leasehold house which only has to contribute towards a small space of communal garden – then hopefully the service charge would be pretty low.
Are there any major expenditures coming up?
Where there are major expenditures, the landlord has to consult with leaseholders before committing to having the work done. Your property lawyer will ask if there are any Section 20 notices revealed which would indicate if works were planned. However, you need to ask your surveyor to see if they can foresee any work that might come up which has not yet been consulted on.
Is there a sinking or a reserve fund?
Every leasehold estate should have an asset management plan detailing what the likely costs will be to maintain the properties in the estate. This should result in an additional payment to the service charge, which goes into the reserve fund to build up funds, so that when a large expenditure does come up you don't have to find thousands of pounds. Once paid into the reserve fund you won't get the money back but similarly, when you buy the property you will get the benefit of the monies already accrued in the reserve fund.
What consents do I need?
The lease may well contain additional requirements for you to obtain the consent of the landlord. For example, if you want to alter, extend or let the property, but also if you want to keep a pet or run a business from the property. Therefore, you need to know whether you have to get consent and, if it is going to be important to you, make obtaining consent a condition of your purchase of the property.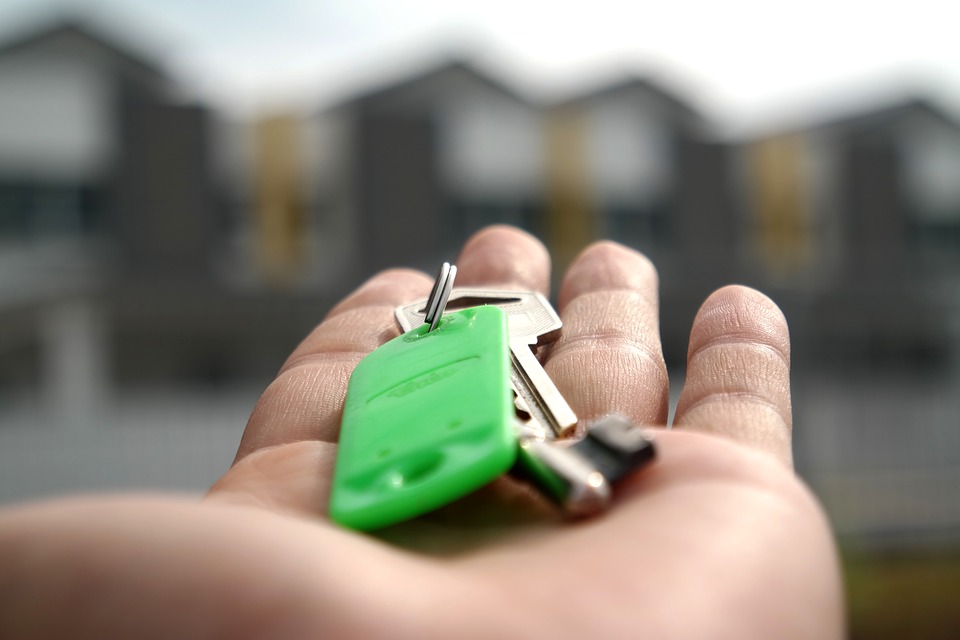 What are the administrator's fees?
When buying a leasehold the lease administrator will charge fees for administering the lease. The lease administrator might be a landlord, a management company, a managing agent, a right to manage company, a housing association, a residents' association or a legal representative of any of the above.
There could also be more than one lease administrator all of whom may want to make a charge for the administration of the lease.
Ask your property lawyer to ask the lease administrator for a menu of their charges so that you know how much it will cost you if you want to sell, let, re-mortgage, extend or do anything that requires their consent within the lease. The administration fees can be very high, and you generally have no right to challenge how reasonable they are through the courts.
Are event fees payable?
Some leases contain a requirement that if you sell, let or re-mortgage the property you have to pay a percentage of the value of the property at that time to the landlord. Sometimes event fees are created as a way to offset service charges during the ownership, particularly in retirement homes, but in other cases it is just an additional payment to the landlord.
Is the lease acceptable to mortgage lenders?
Whether or not you are buying a leasehold with a mortgage you need to know that you will be able to sell on the open market or take a mortgage out in the future if you need to. It is therefore incredibly important that you know whether the lease is acceptable to mortgage lenders. Of course, a lending policy does change so do beware that just because it is okay now does not mean it will be acceptable in the future.
For example, some lenders have changed their policy so that they will not lend on leases which have ground rents of more than £250 (£1,000 in Greater London). This is because they can be caught by the provisions of the Housing Act 1988, which would turn the lease into an assured shorthold tenancy that would give additional rights to the landlord if you fall behind on payment of the ground rent. The Government have committed to change this law, but until it does you need to make sure that your lease meets the lender's policy.
There are lots of other complications to leasehold, so make sure that you read your property lawyer's advice thoroughly and question anything which you do not understand or which conflicts with what you have been told already.
There are lots of leases out there which are absolutely fine – you just need to make sure that you are buying one of them. It is worth noting that the majority of these 12 questions require information which the person marketing the property should have available under the Consumer Protection from Unfair Trading Regulations 2008. Be sure to ask them for their material facts disclosure for the property.
If you require further advice on buying a leasehold and other related issues, feel free to get in touch with us by giving us a call on  01782 652300, or sending an email to lawyers@tinsdills.co.uk.